It's time to make your wellbeing your priority. Meet lovely people in the Online Feldenkrais classes while calming your mind and working out from home. Pick the course(s) which suits you best. Be surprised about the positive effects on your life when joining more than one class per week.
Online Feldenkrais Courses
Eight weeks of transforming Live Online Feldenkrais classes starting from 26th October and running until 17th December 2021.
Stay Mobile with Feldenkrais [dt. Feldenkrais am Mittwoch] offering you a gentle introduction to the Feldenkrais Method. Learn to move from the inside out. Each class is a stand alone class involving movement explorations in different orientations on the floor and in standing.
Move Better with Feldenkrais classes [dt. Feldenkrais am Freitag] will present you with classical Feldenkrais Awareness Through Movement lessons. They will help you to explore different ways of being in the world, finding new movement and thinking patterns and enable you to adapt better to the challenges your life is throwing at you. You will be working on the floor in different orientations.
These live online Feldenkrais classes are not the usual Zoom meetings! Point your camera towards you so I can guide you through the classes but my instructions are verbal and you do not need to look at the screen. No one does except me. Create your own safe space at home and make your wellbeing your priority.
After each class we are having a little social where you can ask questions and share your discoveries with likeminded class mates.
All live online Feldenkrais courses in October-December 2021:
in ENGLISH
Stay Mobile with Feldenkrais: Tuesdays 7.30 pm London > Register me
Move Better with Feldenkrais: Thursdays 7.30 pm London > Register me
NEW Lunch class Move Better with Feldenkrais: Fridays 12.30 pm London > Register me
in GERMAN
Feldenkrais am Mittwoch: 18.30 Uhr Berlin – Sicher dir jetzt deinen Platz
Feldenkrais am Freitag: 18.30 Uhr Berlin – Sicher dir jetzt deinen Platz
---
Book your course(s)
You can book directly via the link "Register me" & "Sicher dir jetzt deinen Platz". The confirmation email with the link for the Zoom meetings will include information about the payments.
BASIC – One 8 week course = one weekly online lesson on a fixed weekday. £80 / 88 EUR

SUPER – Two 8 week courses = two weekly online lessons on fixed weekdays. £120 / 138 EUR

PREMIUM – All available 8 week courses = Access to all weekly online lessons in English & German. Including the download of all audio recordings at the end of the season. £160 / 188 EUR
It has shown to be beneficial to combine both classes. With the PREMIUM offer you can join all classes plus you'll get the audio recordings as a download as well.
In case of further questions check out my FAQ section below or send me an email to info@movingexperience.eu. (No worries if you can't find the Umlaut. You can use ae instead of ä: Baerbel.)
You'll find all information on prices of drop in classes, 8 week courses, private classes, packages and occasionally offers under PRICING .
---
Bärbel Rücker, UK Guild certified Feldenkrais practitioner
After 4 years of Feldenkrais Practitioner Training in Switzerland I am a certified Feldenkrais Practitioner since 2017. Since then I am sharing my knowledge about this amazing method in private classes, group settings and online.
To keep myself up to date, I regularly participate in advanced Feldenkrais Trainings in Europe. As much as possible I am joining the daily Feldenkrais practitioner study-group "An AY a Day" for my own development. Being a student myself helps me to relate better to my students and keeps me grounded.
I am looking forward to explore the benefits of the Feldenkrais Method with you.
---
Helpful tips to get started on Zoom
Zoom has been proven to be a brilliant platform on which I am able to bring The Feldenkrais Method to you. It not only allows me to watch you carefully during the class it also offers several ways of how we can interact with each other. All knowing we are safe but not alone.
Many of my students have had their first encounter with Zoom when joining one of my online Feldenkrais classes. Once you have tried it you'll see it becomes easier and it'll open doors to other encounters.
Using Zoom is totally free for you. Having a personal Zoom account (FREE) can help you in the daily use of the program but is not obligatory.
Try out Zoom here zoom.us/test/. Their help pages make the setting up process easy. Anyway I recommend to read through my blog post: How to best set up for online exercise classes.
The set up with a camera allows me to observe your movements and to guide you safely through gentle exercises. Verbal feedback supports the process. Thanks to the internet and the functionality of Zoom I am able to offer you the audio recordings of the group classes. They are included in the PREMIUM Package and can be purchased as well. Plus the geographical location is no longer an obstacle!
---
Frequently Asked Questions (FAQs)
---
The Online Feldenkrais Course Schedule
Your opportunities to improve your wellbeing and to ease the aches and pains are as follows. All times are shown in BST British Summer Time & GMT Greenwich Mean Time.
Tuesday | Dienstag
9.30 am – Private Class – booked
11.00 am – Private Class – booked
5.30 pm – Private Class
7.30 pm – Stay Mobile with Feldenkrais
Wednesday | Mittwoch
9.30 am – Private Class
11.00 am – Private Class – booked
5.30 pm – Feldenkrais am Mittwoch
7.30 pm – Private Class
Thursday | Donnerstag
9.30 am – Private Class
11.00 am – Private Class
5.30 pm – Private Class
7.30 pm – Move Better with Feldenkrais
Friday | Freitag
9.30 am – Private Class
11.00 am – Private Class – booked
12.30 pm – Move Better with Feldenkrais
5.30 pm – Feldenkrais am Freitag
7.30 pm – Private Class
Saturday | Samstag
Sunday | Sonntag
---
More Online Feldenkrais with Bärbel Rücker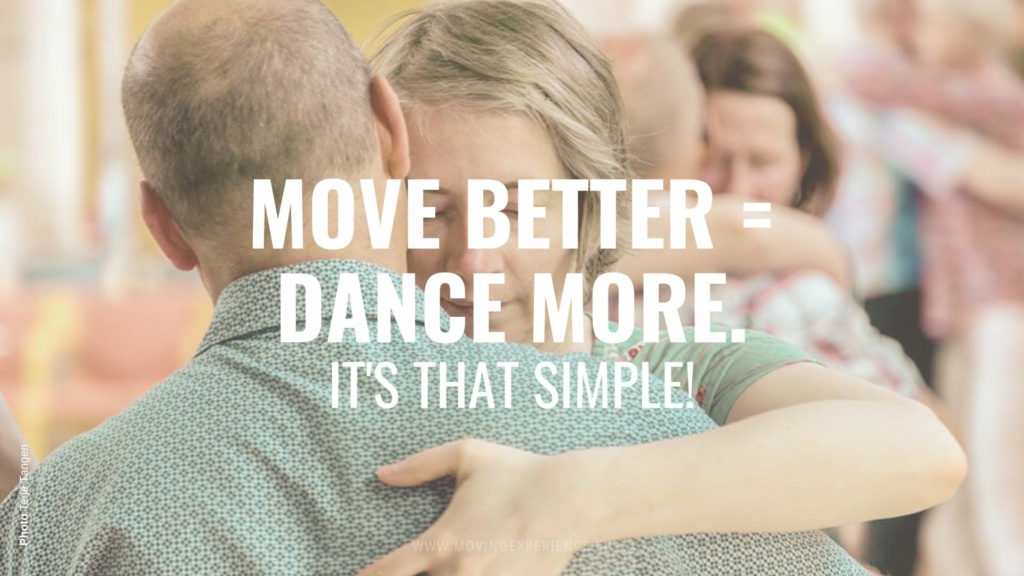 As a Argentine Tango dancer you are probably looking for ways to improve your dancing…