Move Better. Stay Mobile. Live More.
Spend some quality time with yourself in the safety of your home while being with likeminded people learning together. In times when it seems more difficult to meet in person making friends and being with them is still important.
Choose between several online Feldenkrais group classes in English and German during the week and the option for diving deeper into your learning with monthly Feldenkrais workshops and online private classes.
---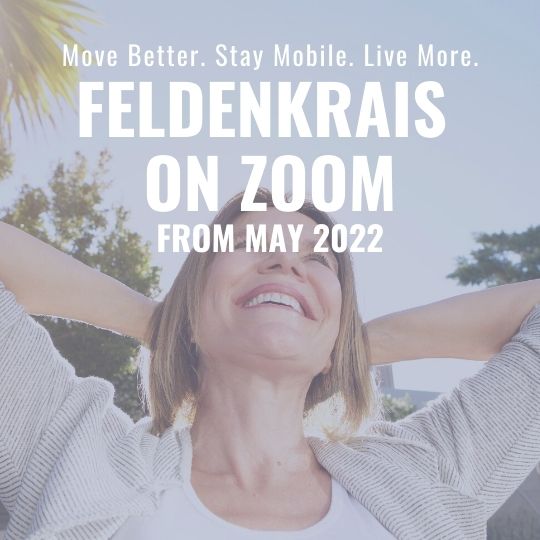 Move Better. Stay Mobile. Live More.
The Online Feldenkrais Program May 2022
Improve your wellbeing and realise your dreams. The better you move the better you feel.
Skip the stressful commute to your in person classes and use these hours on yourself instead. Meet like minded people while calming your mind and working out from home. Eight weeks of transforming Feldenkrais classes start from 10th May 2022. Missed the start of the season? Join whenever you are ready!
---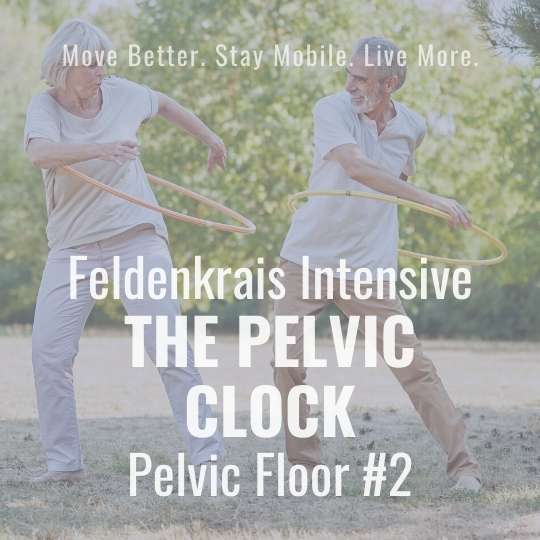 Feldenkrais Intensive Pelvic Floor #2
Four week course starting 18th June '22
Bring your attention to the flexibility of the pelvis. With the concept of the pelvic clock you'll discover ways to reduce the tension in the hip joints and to soften your back.
This is your course if you like to go deeper into the material and enjoy improving your skills. The groups will be kept small to provide the best possible feedback and guidance.
---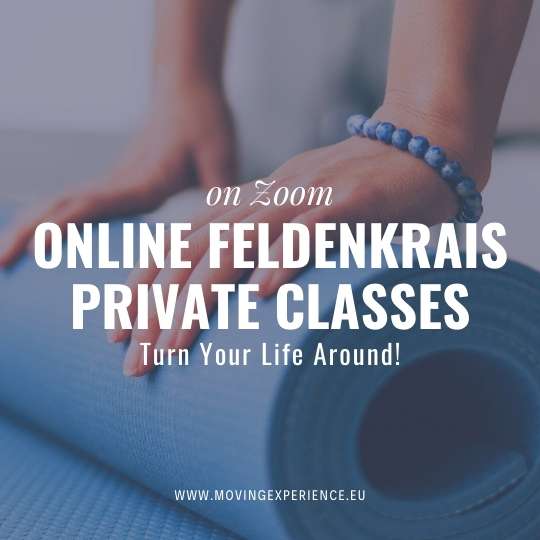 Turn Your Life Around!
Online Feldenkrais Private Classes are effective for learning and changing habits, and they are particularly effective when combining them with online group classes & workshops.
Read about my students Feldenkrais Success Stories to find out working with me in this kind of set up would work for you.
---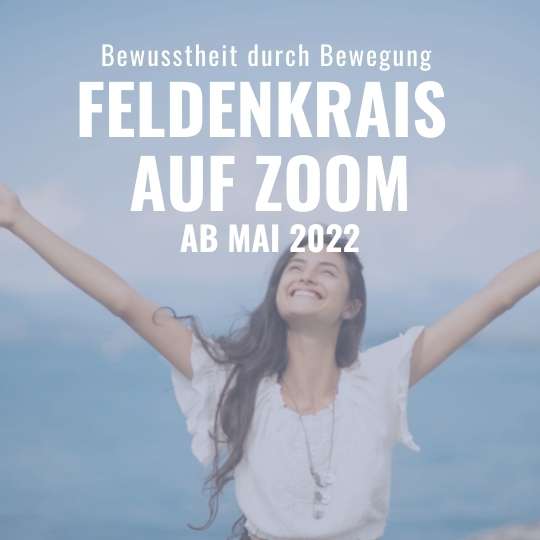 Mehr Beweglichkeit und Lebensfreude
Das deutsche Feldenkrais Programm auf Zoom ab Mai 2022
Es ist nie zu spät neue Wege zu finden, um Deinen Alltag zu erleichtern. Gönn Dir eine Stunde mit Dir selbst zu Hause ohne Anfahrtsstress und Parkplatzsuche.
Wer Spaß daran hat zu Neues über sich zu entdecken, der ist in meinen zwei deutschsprachigen Online Feldenkrais Kursen genau richtig. Acht Wochen lang gehen wir auf Entdeckungsreise und zwar immer mittwochs & freitags um 18.30 Uhr. Ein Einstieg ist immer möglich.
---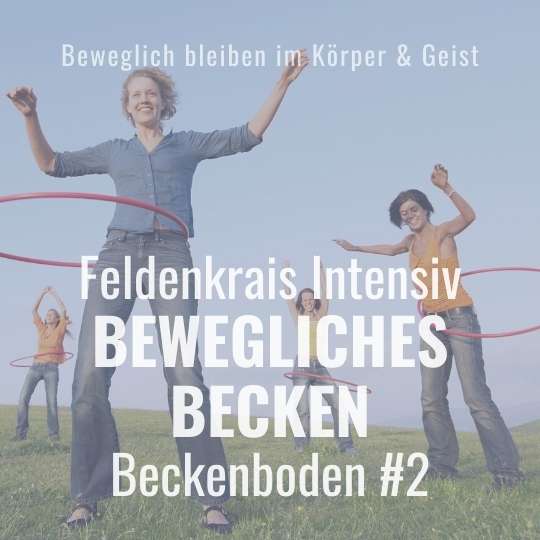 Feldenkrais Intensiv Beckenboden #2
Der vier Wochen Kurs startet am 18. Juni 2022
Bring Dein Becken in Schwung mit Hilfe der klassischen Feldenkrais Beckenuhr. Reduziere die Spannungen im unteren Rücken und helfe Deinem Beckenboden.
Der Kurs ist für Dich, wenn Du gerne tiefer in die Feldenkrais Methode eintauchen möchtest und Du Fortschritte machen willst. Die Gruppe ist bewusst klein gehalten um das bestmögliche Feedback und Anleitung zu gewährleisten.
---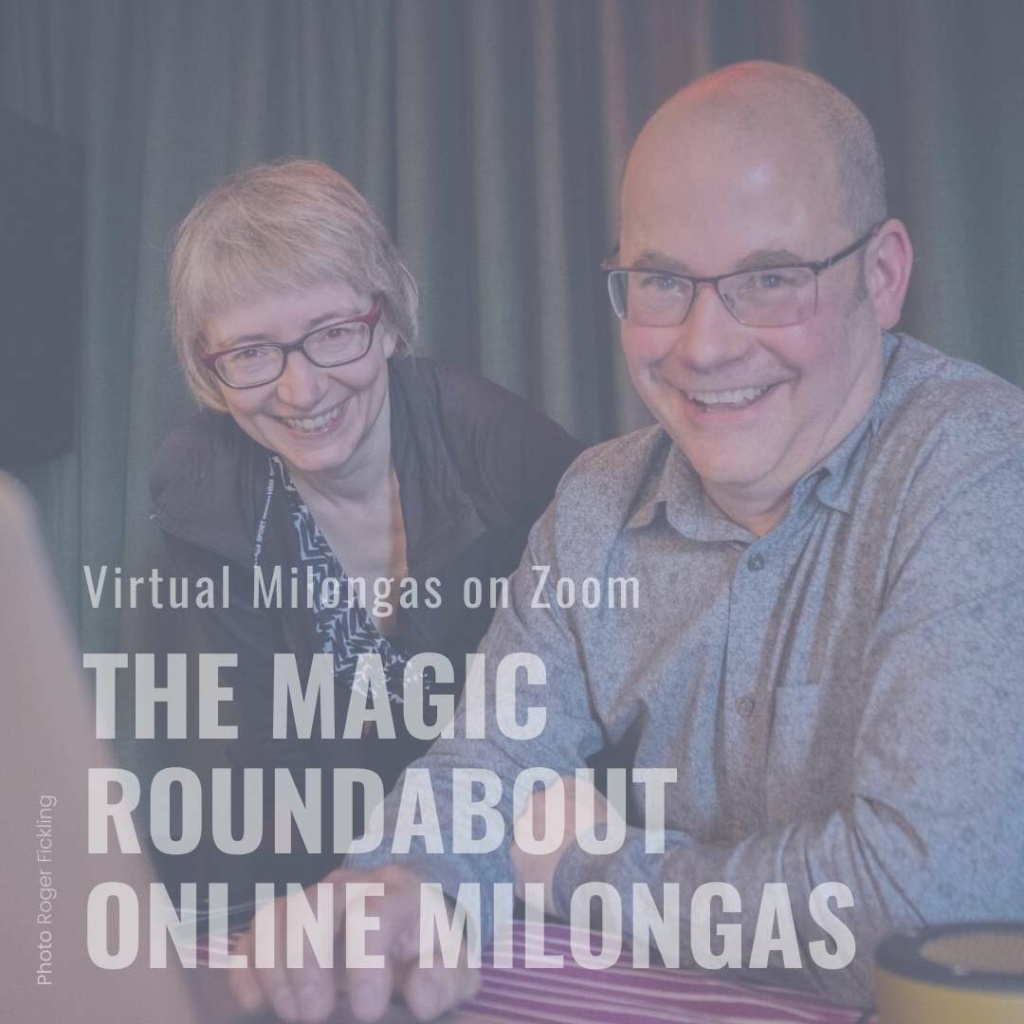 Virtual Milongas Rock!
Connect with your tango friends from near and far away, to listen to brilliant tango music and maybe even to have a dance or two.
All music comes together during the milonga and we love to include your musical suggestions as well. It's fun!
The event is free but donations will make it possible for us to continue.
---
What Students Have To Say
Finding the right teacher when you want to learn something new or improving your skills can take time. Hearing about the experiences of other students helps. Those testimonials hopefully give you a better impression of what to expect when working with me.
Just wanted to say how much a difference a few weeks of work has made to my shoulders, neck, and overall body awareness. Started this to get better and more grounded when I dance, but the knock-on benefits I see in just moving about through my daily life has been a revelation. Thank you!
I've started doing this once a week so far and it's already started to make a difference to my back. Am able to sew on the machine for longer than half an hour now without pain. It's a strange technique but seems to work! Bit like a meditation in some ways but definitely physical and very precise targeting of muscle groups. Recommended for bad backs and stiff neck and shoulders.
I am fascinated how such tiny movements can be sooo exhausting! Love your approach and great to hear about movements being described in such detail. It's a perfect activity for this strange time, highlighting the importance of slowing down.
Bärbel is a passionate and enthusiastic proponent of the Feldenkrais Method. Her teaching has translated beautifully to an online platform where her utter conviction in the benefits and healing potential of Feldenkrais shine through as an inspiration to all participants.

I for one have felt the benefits of attending regular classes and would highly recommend exploring the possibilities of greater ease of movement and mobility with her. She is an inspiration!
More Feldenkrais Success Stories & Testimonials
---
Join the Moving Experience community and get free Mini Feldenkrais Series directly into your inbox. You won't miss out on FREE Taster Classes and other special offers. No matter if you are into Tango or Feldenkrais you are very welcome.
---