Move Better. Stay Mobile. Live More.
Spend some quality time with yourself in the safety of your home while being with likeminded people learning together. In times when it seems more difficult to meet in person making friends and being with them is still important.
Choose between several online Feldenkrais group classes in English and German during the week and the option for diving deeper into your learning with intensive Feldenkrais courses and online private classes.
---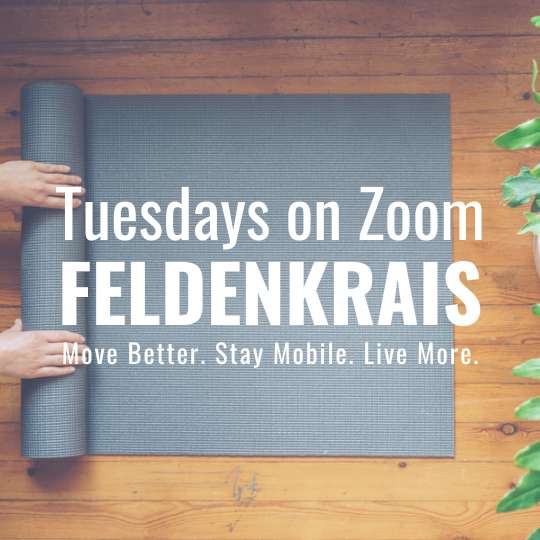 Move Better. Stay Mobile. Live More.
Feldenkrais on Tuesdays
Improve your wellbeing and realise your dreams. The better you move the better you feel.
Skip the stressful commute to your in person classes and use these hours on yourself instead. Meet like minded people while calming your mind and working out from home.
January & February 2023 [S22]
Join now and make a fresh start into 2023! Eight weeks of transforming Feldenkrais classes on Tuesdays at 7.30 pm. Read more …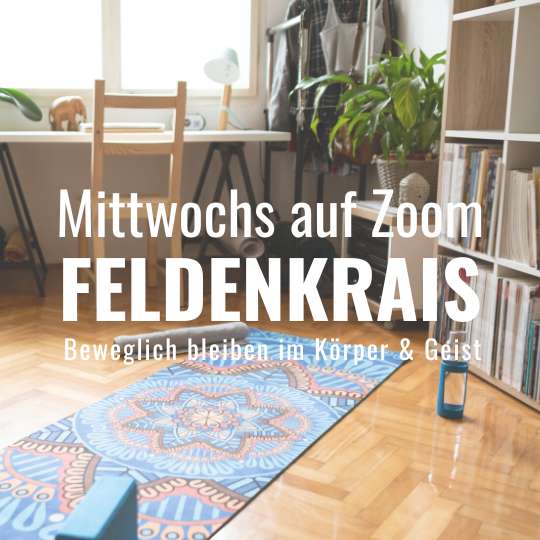 Mehr Beweglichkeit und Lebensfreude
Feldenkrais am Mittwoch
Es ist nie zu spät neue Wege zu finden, um Deinen Alltag zu erleichtern. Gönn Dir eine Stunde mit Dir selbst zu Hause ohne Anfahrtsstress und Parkplatzsuche.
Wer Spaß daran hat zu Neues über sich zu entdecken, der ist in meinen deutschsprachigen Feldenkrais Kursen gut aufgehoben.
Januar & Februar 2023 [S22]
Acht Wochen lang gehen wir mittwochs um 18.30 Uhr auf Entdeckungsreise. Anfang Januar geht's los. Weitere Informationen und Anmeldung …
---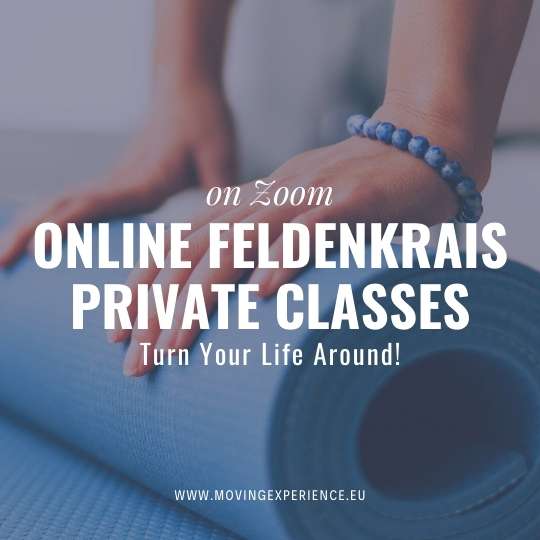 Turn Your Life Around!
Online Feldenkrais Private Classes are effective for learning and changing habits, and they are particularly effective when combining them with online group classes & workshops.
Read about my students Feldenkrais Success Stories to find out working with me in this kind of set up would work for you.
---
What Students Have To Say
Finding the right teacher when you want to learn something new or improving your skills can take time. Hearing about the experiences of other students helps. Those testimonials hopefully give you a better impression of what to expect when working with me.
---
Bärbel is a passionate and enthusiastic proponent of the Feldenkrais Method. Her teaching has translated beautifully to an online platform where her utter conviction in the benefits and healing potential of Feldenkrais shine through as an inspiration to all participants.

I for one have felt the benefits of attending regular classes and would highly recommend exploring the possibilities of greater ease of movement and mobility with her. She is an inspiration!
---
More Feldenkrais Success Stories & Testimonials
Curious? You'll find many more testimonials on my Feldenkrais Testimonals page. Some of my students have written a longer testimonial which I were allowed to share with you under the blog post series of Feldenkrais Success Stories.
---
---