Dancing Argentine Tango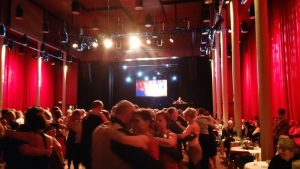 Tango is a dance for couples that originated in Argentina in the beginning of the 19th century.
Dancing Tango is like speaking a language of the body, which the partners use to relate to both each other and the music.
Improvisation and awareness is essential to Tango dancing.
---
Learning Argentine Tango with Bärbel Rücker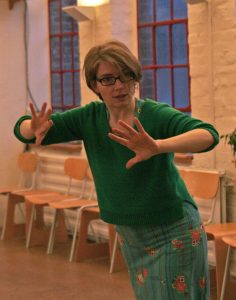 Since 1997 I have been dancing Tango and teaching since 1999. Between 2006 and 2009, I was lucky to spent a total of 11 months in Buenos Aires immersing myself completely in Tango.
In my tango teaching I concentrate on smaller elements in tango from which more complex patterns are constructed. This opens up the possibilities of freedom of improvisation to the music and within the constraints of the social dance floor. I especially focus on the body awareness and the quality of the movement so that the lead becomes clear and the embrace comfortable. Once mastered everybody can apply these techniques to any style of tango.
You can attend regular tango classes & workshops with me in the UK in the Forest of Dean.
Do you prefer personal tuition? Perhaps you're not able to attend the group classes, or you prefer a different pace of learning? No worries I do offer private tango classes as well.
---
Are you wondering if I would be a good fit for you teacher wise?
What my students say about me
Finding the right teacher when you want to learn something new or improving your skills can take time. Hearing about the experiences of other students helps.
Those testimonials hopefully give you a better impression of what to expect when working with me.
---
Let's stay in touch via your Moving Experience Newsletter.
---