Expand your tango knowledge and use the opportunity for yourself to learn the other role or get a make over on your tango basics. These Argentine Tango Workshops in Parkend are for you!
Dancing Argentine Tango is like speaking a language of the body, which the partners use to relate to both each other and the music. Let's talk tango!
More Argentine Tango Workshops in Parkend on Saturdays from 2-5pm:
20 July,
10 + 31 August,
19 October and
16 + 30 November 2019.
The emphasis is on dancing in a social context and you will learn about dance floor navigation, the music, the codigos (tango etiquette) and the embrace.
The three hour workshop starts at 2 pm and includes a tea & coffee break.
No partner needed.
If you have't danced Argentine Tango before …
For absolute Tango Beginners – If you haven't danced Argentine Tango before please sign up for the next beginners course starting in September 2019 via email info@movingexperience.eu. – FB Event
Join my mailing list to hear first hand about my next Tango workshops!
Bookings & Questions
If you prefer a different pace of learning, I offer private classes for beginners as well as for experienced dancers.
Pricing
It's 15 GBP per person paid up to 1 week before. After that it's 20 GBP.
Secure your space by paying via bank transfer in advance. Email me to info (at) movingexperience (dot) eu for the bank details.
On the day in cash.
Parkend Venue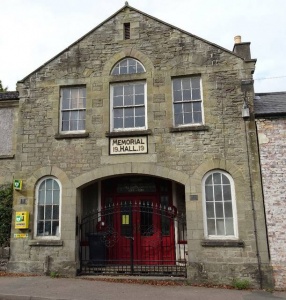 Parkend Memorial Hall,
Folly Road, Parkend,
Gloucestershire,
GL15 4JR
Directions:
On entering Parkend from the Coleford or Lydney area, the Hall is in the centre of the village, opposite the playing fields and next to the Baptist Chapel.
Parking:
Alongside the road. Around the playing fields.
---
Information about Argentine Tango